Shaoguan Kaihong Nano Material Co., Ltd.
Shaoguan Kaihong Nano Material Co., Ltd. is a newly established company with registered capital of 5M Yuan, 300 employees (which include 60 technical management and 240 production workers). The company, with 80,000 square meter's land in Non-ferrous Metal Recycling Economic Industrial Zone at Renhua, Guangdong, plans to invest 250M Yuan to build a plant type membrane Nano-zinc oxide production line with recycling in production capacity of 20,000T/year. The project is under construction now. The production line will operate 24h/day, 300 days per year with production capability as below:
1) 20,000T Plant Type Membrane Nano-zinc Oxide per year
2) 10,000T Calcined zinc Oxide per year
3) 20T pure smoke (4N5) per year
4) 10,000T zinc oxide (zinc content 65%) per year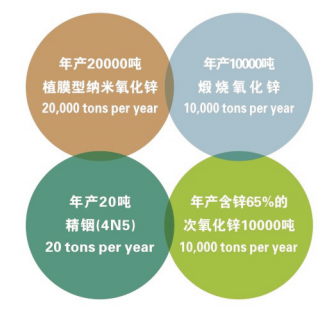 The project uses the local resources to produce new type nano-zinc oxide with high technology, which is in line with the national sustainable development strategy. The production of crude zinc oxide into high value-added product plant type membrane Nano Zinc Oxide, together with other valuable elements recycling makes use of the by-product and reduces emission. This product has relatively large market demand and broad future and will become a new economic growth point. It is an environmentally friendly and resource comprehensive utilization project with economic benefit and social benefit. In response to the fast growing demand of Nano Zinc Oxide, Kaihong will build a production line of 20,000T/ year with recycling to meet the market demand by taking use of local resources to produce high quality product to replace imported product. The Company is open to international market and in line with the national industry upgrade policy. The company has independently developed patented technology with advanced domestic level and high technology starting point.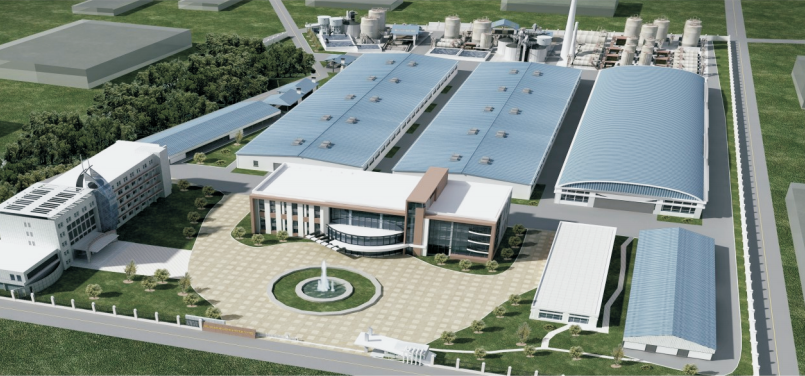 Nano Calcined zinc oxide is a new green product that has been widely recognized in the market and is in short supply. This product can replace 80% of traditional zinc oxide used in ceramics industry to improve ceramics product quality, production capacity and reduce energy consumption. The company has mature production process, management and sales. With by-product recycling, the product quality is improved and energy consumption is reduced. The annual demand for Nano Zinc Oxide is over 300,000T. High-quality Nano Zinc Oxide is still largely imported. Though there are a few producers in China, the production is far beyond the growing market demand. Plant type Membrane Nano zinc oxide is still blank. There is broad development future for new zinc oxide production in domestic and international market. The newly established company, with advanced technology, large production capacity, high market shares, will have its place in zinc oxide market if the company continues to develop product with perfect management and environmentally-friendly principle. It is a high profit but low risk project that will provide a strong guarantee for company development.